POWERS OF KIWIFRUIT EXTRACT
Did you know kiwifruit is originally from China? Before switching its name for marketing purposes, kiwifruit was known as the Chinese gooseberry. Its seeds were brought to New Zealand in 1904, by a woman named Mary Isabel Fraser. Fraser was the principal of Wanganui Girls' College and had been in China visiting mission schools. She returned home with a handful of seeds and in 1906 the first seeds were planted by Alexander Allison, a Whanganui nurseryman. Today, New Zealand is one of the leading exporters of kiwifruit.
Beauty Benefits of Kiwifruit Extract
Although this berry was born on different soil, New Zealand kiwifruit is special because it has almost twice the level of antioxidants compared to kiwifruit grown in the USA or Italy. New Zealand Secret's natural skin care products contain New Zealand kiwifruit extract that is loaded with antioxidants that nourish the skin while eliminating toxins and waste. Skin is rejuvenated, appearing more youthful and energised.
Kiwifruit extract has many beauty benefits, particularly for aging skin. The fruit acid helps balance the skin's pH level, leaving skin clean and refreshed. One kiwifruit has more vitamin C than an orange, and this anti-aging goodness fights dark spots and reduces fine lines and wrinkles, making skin look more toned and even.
Kiwifruit extract is also packed with vitamin E, which supports collagen and elastin proteins from free radical damage. Free radicals can be created from pollution such as dust, smog and even the sun. They damage skin by weakening the elastic fibres and breaking down the collagen, creating wrinkles and making skin look loose and exhausted. Kiwifruit extract helps tighten the skin so it looks firmer.
In addition to protecting skin from harmful environmental effects, kiwifruit extract contains an enzyme called actinidain, which helps remove dead skin cells and dirt. Old cells are removed while new, healthier cells are regenerated. Kiwifruit extract also controls excess sebum production (caused as the sebaceous glands disintegrate) while deeply moisturising every layer of the skin. It is a powerful, natural ingredient that works to give you soft, supple skin and a healthy glow.
Youthful, Radiant Skin
The kiwifruit extract in New Zealand Secret's anti-aging skincare is sourced from local, sustainable growers to bring you the full beauty benefits. Our anti-aging products contain essential active ingredients, including wakame extract, Sauvignon Blanc grape seed extract and kiwifruit extract. One product that contains kiwifruit extract is the New Zealand Secret Cleansing Cream. When used routinely, skin is deeply cleansed, moisturised and returned to a more youthful state.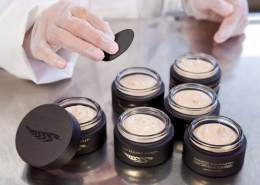 https://www.newzealandsecret.com/wp-content/uploads/2020/06/sustainable-packaging-for-the-modern-world.jpg
675
900
mona
https://www.newzealandsecret.com/wp-content/uploads/2020/10/NZ-Secrets-Logo.png
mona
2020-06-23 03:04:11
2020-08-22 23:02:00
SUSTAINABLE PACKAGING FOR THE MODERN WORLD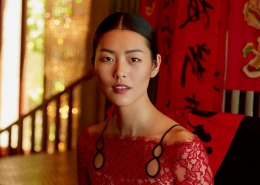 https://www.newzealandsecret.com/wp-content/uploads/2020/06/beauty-icon-of-the-month-liu-wen.jpg
563
900
mona
https://www.newzealandsecret.com/wp-content/uploads/2020/10/NZ-Secrets-Logo.png
mona
2020-06-22 20:42:35
2020-08-22 23:04:04
BEAUTY ICON OF THE MONTH: LIU WEN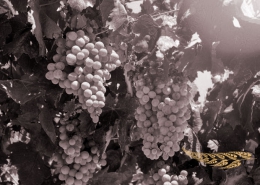 https://www.newzealandsecret.com/wp-content/uploads/2020/06/new-zealands-sauvignon-blanc.jpg
484
733
mona
https://www.newzealandsecret.com/wp-content/uploads/2020/10/NZ-Secrets-Logo.png
mona
2020-06-22 20:37:12
2020-08-22 23:09:47
New Zealand's Sauvignon Blanc