BEAUTY ICON OF THE MONTH: LIU WEN
This month, we fell in love with Liu Wen and her ability to pair beauty with humility. Wen is a Chinese supermodel (arguably the first) who began her modelling career in 2005. The fuse was sparked when her mother encouraged the then teenager to attend a modelling camp, in an attempt to correct her poor posture. Needless to say her posture was fixed, and a model was realized.
Carving the Way for Asian Models
Wen was the first model of Asian descent to walk in a Victoria's Secret show, was the first Asian global spokesmodel for Estée Lauder, and the first Asian model to make Forbes magazine's annual highest-paid models list. This year, she featured on American Vogue as the first Chinese face.
She has walked for designers like Chanel and Jean Paul Gaultier, and has appeared in campaigns for designers such as Alexander Wang and Oscar de la Renta. She is one of the most followed models on social media, and loves the opportunity to be a good role model: "Your behaviour and attitude can now impact others in a greater way, so there is now a responsibility to inject some positive energy into the world."
Wen's Secret to Being Beautiful
In an interview with The Cut, Wen revealed her daily skincare routine. "Every day, I deep-cleanse my face — that's the first step. Then use a toner, a serum, and an eye cream. Then sometimes a day cream for the morning, and sunblock. At night, I will change to night cream. I use face masks probably five times a week. I love them — they're my favorite part of my beauty routine."
She went on to discuss the real meaning of beauty: "Where I'm from, good skin was a great indicator of beauty. But on the inside, beauty always meant a woman with a warm heart and a diligent spirit… In Chinese, people say I have chi ze, which means aura or a strong sense of presentation. It's not about my look. It's about confidence. I think this is what people see."
Natural Beauty Remedies
Wen has shared some interesting natural beauty recipes in the past, including a pig's foot soup for collagen, but one of the more conventional recipes include raw egg whites applied on the skin as a face mask, and using slices of cucumber to hydrate the eyes.
"I love to boil the fruits of the Chinese soap-pod locust tree in water and use that as shampoo. You can also boil wormwood plants in water and use it as soap for the skin; it helps reduce irritation and rashes. And whenever I go back to China, I buy a lot of red dates and goji berries. They're great to put in water, tea, or congee to drink or eat. The result helps your skin stay healthy and glowing."
Wen's natural skincare routine, can-do attitude and big smile could explain her gorgeous face. New Zealand Secret's skincare products are 100% natural, following the footsteps of timeless beauty icons like Liu Wen. Try our eye-wrinkle cream and collagen serum to look and feel your best.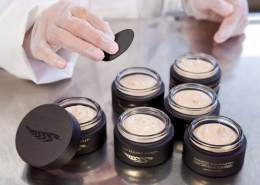 https://www.newzealandsecret.com/wp-content/uploads/2020/06/sustainable-packaging-for-the-modern-world.jpg
675
900
mona
https://www.newzealandsecret.com/wp-content/uploads/2020/10/NZ-Secrets-Logo.png
mona
2020-06-23 03:04:11
2020-08-22 23:02:00
SUSTAINABLE PACKAGING FOR THE MODERN WORLD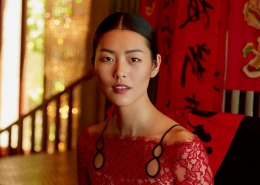 https://www.newzealandsecret.com/wp-content/uploads/2020/06/beauty-icon-of-the-month-liu-wen.jpg
563
900
mona
https://www.newzealandsecret.com/wp-content/uploads/2020/10/NZ-Secrets-Logo.png
mona
2020-06-22 20:42:35
2020-08-22 23:04:04
BEAUTY ICON OF THE MONTH: LIU WEN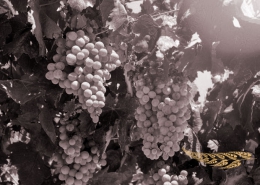 https://www.newzealandsecret.com/wp-content/uploads/2020/06/new-zealands-sauvignon-blanc.jpg
484
733
mona
https://www.newzealandsecret.com/wp-content/uploads/2020/10/NZ-Secrets-Logo.png
mona
2020-06-22 20:37:12
2020-08-22 23:09:47
New Zealand's Sauvignon Blanc