New Zealand's Sauvignon Blanc
Sauvignon Blanc is New Zealand's most famous wine, with 86% of the country's wine exports being of this variety. It's the grape that put our humble country on the map for vintners all around the globe, and it continues to be the superstar in the cellar. New Zealand's climate and soil create a perfect environment for these green-skinned grapes, and the unpolluted air adds to the growth of something special.
Good Inside and Out
This aromatic wine is crisp, dry and refreshing all at once, making it the perfect summertime aperitif. A white wine with a sharp, focused flavor – what could be a better match for a crunchy salad or a platter of fresh oysters? Climate and particular decisions made during the winemaking process influences the taste of the wine, so each region has a defining style, but New Zealand's Sauvignon Blanc as a whole is known for its energetic flavors.
But as delicious as a glass of Sauvignon Blanc is, did you know it also has health and beauty benefits? The Sauvignon Blanc grape seeds in New Zealand are highly bioactive, containing more than twice the level of polyphenolic antioxidant compounds as grapes grown elsewhere in the world. Not only do these antioxidants help prevent lung disease and breast cancer when consumed, but they protect the skin from UV damage.
It is thought that this extraordinarily high level of antioxidants is produced as a natural defense mechanism against the high UV levels in this part of the world. Studies show that these antioxidants are 10 times more potent than other age-fighting antioxidants, such as Vitamin C or E. They also strengthen collagen and elastin structures, which are protein structures that are damaged by UV rays. As a result, these antioxidants help aging skin retain its youthful elasticity, plumpness and glow.
AgResearch Senior Scientist Dr. Jolon Dyer said, "We were surprised by how effective grape seed extracts are at combating protein damage from UV rays on skin. A protective effect was observed right down at the protein level, with mitigation of oxidative damage. This significant discovery is likely to have a huge benefit, particularly given increasing concerns around UV rays."
Mother Nature's Secret
Natural skincare products use this miracle ingredient by extracting it through an environmentally friendly method that only uses water, which helps the grapes retain their bioactivity and all their goodness. Sauvignon Blanc grape seed extract gently exfoliates skin and encourages the growth of new, healthier skin, while nourishing it to keep skin soft and supple.
The New Zealand Secret cleansing cream contains this superfood ingredient. The Sauvignon Blanc grape seed extract strengthens skin cells and rejuvenates it at the core. This cleansing cream can be used day and night, to remove impurities while restoring skin with natural goodness. It successfully removes makeup, toxins and dirt without drying out the skin, making it ideal for sensitive skin.
Complete your anti-aging skincare routine with the New Zealand Secret toner, eye cream, moisturiser and collagen serum. Our anti-aging products are perfect for twenty-somethings and beyond, and can refresh tired skin while protecting it from further harm. Discover the full benefits of New Zealand Sauvignon Blanc and feel naturally beautiful.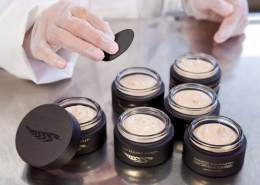 https://www.newzealandsecret.com/wp-content/uploads/2020/06/sustainable-packaging-for-the-modern-world.jpg
675
900
mona
https://www.newzealandsecret.com/wp-content/uploads/2020/10/NZ-Secrets-Logo.png
mona
2020-06-23 03:04:11
2020-08-22 23:02:00
SUSTAINABLE PACKAGING FOR THE MODERN WORLD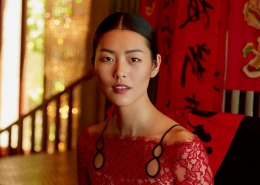 https://www.newzealandsecret.com/wp-content/uploads/2020/06/beauty-icon-of-the-month-liu-wen.jpg
563
900
mona
https://www.newzealandsecret.com/wp-content/uploads/2020/10/NZ-Secrets-Logo.png
mona
2020-06-22 20:42:35
2020-08-22 23:04:04
BEAUTY ICON OF THE MONTH: LIU WEN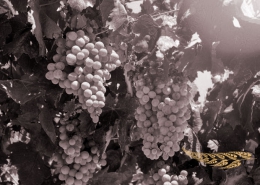 https://www.newzealandsecret.com/wp-content/uploads/2020/06/new-zealands-sauvignon-blanc.jpg
484
733
mona
https://www.newzealandsecret.com/wp-content/uploads/2020/10/NZ-Secrets-Logo.png
mona
2020-06-22 20:37:12
2020-08-22 23:09:47
New Zealand's Sauvignon Blanc