BEAUTY ICON OF THE MONTH: JANE BIRKIN
Jane Birkin is an actress, singer and songwriter who became a French beauty icon, despite her British passport. Her tousled hair, gap-toothed smile and fresh, glowing face became a symbol of effortless chic. Often seen in straight legged denim or risqué, undone evening wear, Birkin was the original queen of casual cool – and remains unbeatable to this day.
The Original Rock Chick
Decades after the height of her career, Birkin still swears by the less is more approach to beauty. Her daily beauty routine includes splashing her face with water and using any face cream that is kind to animals. "I never put anything on my eyes or I look like Joan Crawford." Her stance against animal cruelty is also seen in her diet. She doesn't eat endangered fish like tuna and cod, and has removed chicken from her menu.
Birkin rose to fame when she moved to France with her first daughter in the late 60s, to star in the film Slogan alongside Serge Gainsbourg. She began a passionate and creative relationship with the French artist, making music and starring in a number of films. Over the course of her career, the multitalented muse, icon and artist released 13 studio albums and appeared in over 20 films.
A Timeless Icon
It's no ordinary feat to become the epitome of French chic when you're not French at all, but this wide-eyed beauty sang in French, lived in France and loved the French. Birkin learnt the language off a tape recorder, and Gainsbourg taught her slang which made the French laugh. "I don't know how much I genuinely wanted to get better at it or how much I wanted to make all French people laugh."
Birkin famously completed her outfits with a straw basket for a bag, but in 1984 Hermes created the Birkin bag – a black leather bag. She carried what has now become a status symbol for a while, but in 2015 she wrote a public letter to the fashion powerhouse, stating that she wanted the company to "debaptise the Birkin Croco until better practices in line with international norms can be put in place." This letter was written in regards to the cruel methods used to acquire the skins for the bags.
Beautiful at Any Age
Birkin performed at her first concert when she was 40. "All this began at 40. People should never think it's all over when you're very young." With three daughters and marriages to match, Birkin kept on moving to achieve her dreams.
As well as performing, Birkin has directed her own film and worked with Amnesty International. She has been awarded an OBE, an Ordre National du Mérite and in 1985 won best actress at the Orleans Film Festival for Leave All Fair.
At New Zealand Secret, we think women deserve to look and feel beautiful at any age. That's why our anti-aging skincare is made with only the best, natural ingredients. Our skin care products like our eye cream work to enhance already beautiful features.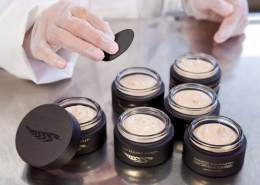 https://www.newzealandsecret.com/wp-content/uploads/2020/06/sustainable-packaging-for-the-modern-world.jpg
675
900
mona
https://www.newzealandsecret.com/wp-content/uploads/2020/10/NZ-Secrets-Logo.png
mona
2020-06-23 03:04:11
2020-08-22 23:02:00
SUSTAINABLE PACKAGING FOR THE MODERN WORLD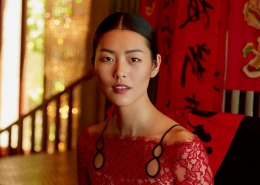 https://www.newzealandsecret.com/wp-content/uploads/2020/06/beauty-icon-of-the-month-liu-wen.jpg
563
900
mona
https://www.newzealandsecret.com/wp-content/uploads/2020/10/NZ-Secrets-Logo.png
mona
2020-06-22 20:42:35
2020-08-22 23:04:04
BEAUTY ICON OF THE MONTH: LIU WEN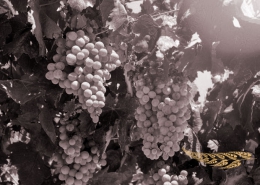 https://www.newzealandsecret.com/wp-content/uploads/2020/06/new-zealands-sauvignon-blanc.jpg
484
733
mona
https://www.newzealandsecret.com/wp-content/uploads/2020/10/NZ-Secrets-Logo.png
mona
2020-06-22 20:37:12
2020-08-22 23:09:47
New Zealand's Sauvignon Blanc