What's in My Make-up Bag? Interview with Mona Masouminia
Mona Masouminia is the CEO and co-founder of New Zealand Secret. In this exclusive Q&A, Mona reveals her beauty secrets, explains how natural skincare has changed her life, and de-bunks a common misconception about anti-aging products.
Can you describe your day and night skincare routines?
I love starting the day with a gentle, oil-based cleanser to get my skin clean without over drying it. I rinse it off with lukewarm water and then, since I have oily skin, I wipe my face with a toner which helps balance my skin and stops it from overproducing oils. No matter what your skin type is, you don't want to dry it out. That's why I use New Zealand Secret's anti-aging toner, which is alcohol-free and has a soothing formula. I finish by applying a day cream or serum.
In the evening, I wash my face with the New Zealand Secret cleansing cream, which combats aging and acne. Many overnight products can be heavy in oils, but my skin can't handle that kind of moisture intake, so I always use a serum rich with antioxidants. The New Zealand Secret regenerating collagen serum smells amazing and is super light, so my skin absorbs it really well. I love using a nourishing serum at night to massage my face and get the circulation going.
What's one beauty product you can't live without?
I really can't live without my serum. People often ask me if serums are really important, and the answer is yes. Serums have higher concentrations of active ingredients, so it's the perfect way to get glowing, radiant skin. Whether you're looking to remedy sun damage, minimise fine lines or wrinkles, or even and brighten your skin tone, there's a specialised formula for you. The New Zealand Secret serum is so effective that it is a popular face serum in Singapore and other countries far from home.
Why do you think it's important to use natural skincare products?
The skin is the largest organ and absorbs almost everything you put on it! That's why it's so important to use natural skincare products. You may be surprised to learn that many well-known products on the market are not as natural as they label themselves to be. You should consider switching all of your skincare products, including makeup, to all natural brands. After all, your face is the world's first impression of you so you should take good care of it.
What changes have you noticed in your skin since switching to natural products?
I'm the first to admit that I don't have perfect skin, and I'm not lying when I say that I have tried everything. Since my switch to natural products, my skin has been super clear and healthy, and I am finally at a point where I have found a skincare routine that works for me.
I am not a dermatologist, but I just have to say that for me personally, when I went natural with my skin, my skin started loving me back and I finally got the results I had been wanting for so long. My skin has been so different lately! Less oil, minimal breakouts, my scars are diminishing, and my overall skin tone is much healthier.
What else is in your makeup bag?
I have oily skin so I always carry blotting sheets with me. Especially now that the weather is getting warmer, blotting sheets are more necessary than ever. I touch up my skin throughout the day to avoid looking too shiny. I also carry a small amount of toner in a travel jar, as it gives my skin a smooth, matte look.
When is the best time to start using anti-aging skincare products?
When we say anti-aging skincare products, the first thing to come to people's minds is a strong formula that is intended for mature skin. However, I have learned that an anti-aging skincare regime must start in your early 20s. Young adults who want to maintain their dewy skin can easily add an anti-aging cream or serum to their routine. These products contain ingredients such as vitamins C, E and essential oils that help minimise the oxidative damage caused by stressors such as sun exposure and pollution.
Celebrity dermatologist Harold Lancer says that skin-repair replacement mechanisms begin to slow by age 20. Your early 20s is kind of like a facial boot camp. That's the time to build up the proper discipline and habits that will help your skin age gracefully. Investing in natural, anti-aging products in your 20s will make a significant difference on the way your skin looks in your 40s.
What are some beauty secrets you've learned over the years?
I have learned that our skincare routine should be like our eating habits. We wouldn't starve ourselves for a week and then decide to eat a bowl of healthy greens. Our skin needs to be worked on day by day, just like a healthy diet. It needs to be hydrated and fed consistently with healthy and natural products.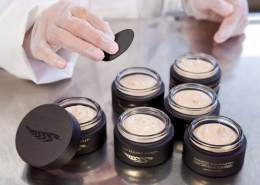 https://www.newzealandsecret.com/wp-content/uploads/2020/06/sustainable-packaging-for-the-modern-world.jpg
675
900
mona
https://www.newzealandsecret.com/wp-content/uploads/2020/10/NZ-Secrets-Logo.png
mona
2020-06-23 03:04:11
2020-08-22 23:02:00
SUSTAINABLE PACKAGING FOR THE MODERN WORLD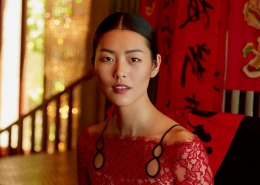 https://www.newzealandsecret.com/wp-content/uploads/2020/06/beauty-icon-of-the-month-liu-wen.jpg
563
900
mona
https://www.newzealandsecret.com/wp-content/uploads/2020/10/NZ-Secrets-Logo.png
mona
2020-06-22 20:42:35
2020-08-22 23:04:04
BEAUTY ICON OF THE MONTH: LIU WEN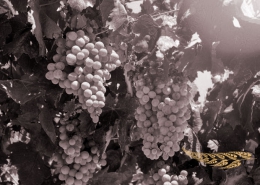 https://www.newzealandsecret.com/wp-content/uploads/2020/06/new-zealands-sauvignon-blanc.jpg
484
733
mona
https://www.newzealandsecret.com/wp-content/uploads/2020/10/NZ-Secrets-Logo.png
mona
2020-06-22 20:37:12
2020-08-22 23:09:47
New Zealand's Sauvignon Blanc