SUSTAINABLE PACKAGING FOR THE MODERN WORLD
An increasing sense of awareness and availability of information has led to more and more businesses switching to sustainable packaging. Collectively, we are becoming more conscious of our actions and realizing the critical state of the environment. Sustainable packaging is just one way we can do our bit and be in harmony with nature.
What is Sustainable Packaging?
In short, sustainable packaging is packaging that has been produced sustainably, to be used sustainably. Sustainability is a continuing process that aims to reduce environmental impact and ecological footprints. So for packaging to be sustainable, it needs to be useful to humans while being considerate of the ecosystem. It is switching from an anthropocentric view to a biocentric one.
According to Sustainable Brands, sustainable packaging has eight key criteria. It needs to be beneficial, safe and healthy for people, meet the market criteria for performance and cost, be sourced, manufactured, transported and recycled using renewable energy, be physically designed to optimize materials and energy, optimize the use of renewable or recycled source materials, be manufactured using clean production technologies and best practices, and be made from materials healthy in all probable end of life scenarios.
Not all sustainable packaging can tick every single box, but if it covers a few it is considered sustainable. It should fundamentally be recyclable, reusable and made from renewable sources, and the people behind the brand should be progressive in their ways of thinking. Sustainable packaging requires creativity and an open mind that isn't afraid to try new things.
What Are the Responsibilities of a Sustainable Business?
A sustainable business is one that respects quality of life for humans as well as the natural environment. It needs to recognize that everything has inherent value, and show that respect through actions. Green businesses have a responsibility to supply environmentally friendly products that aim to reduce harm caused by production and consumption.We have a social responsibility to commit to environmental principles and be genuine in our approach.
At New Zealand Secret, we believe in these values and we have carved a road for the brand by committing to an idea of beauty that is only found in nature. All of our ingredients are sourced locally and sustainably. This means we know where every single ingredient comes from, and we are supporting local workers while preserving the land. We only take what we need, leaving the rest to continue growing in mother nature's arms.
Every New Zealand Secret anti-aging skincare product is mounted on a sustainably sourced hardwood base for extra stability, and the jars come with a re-sealable lid which can be used after breaking the safety seal to protect the product from exposure to the air. We're all about quality – quality products and quality care. Our eye cream is just one of the New Zealand Secret skincare products that shows our dedication to the conservation of nature.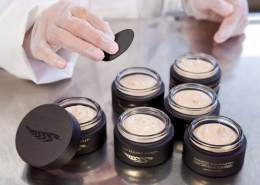 https://www.newzealandsecret.com/wp-content/uploads/2020/06/sustainable-packaging-for-the-modern-world.jpg
675
900
mona
https://www.newzealandsecret.com/wp-content/uploads/2020/10/NZ-Secrets-Logo.png
mona
2020-06-23 03:04:11
2020-08-22 23:02:00
SUSTAINABLE PACKAGING FOR THE MODERN WORLD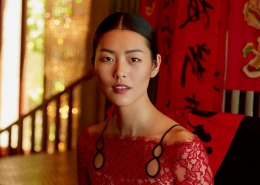 https://www.newzealandsecret.com/wp-content/uploads/2020/06/beauty-icon-of-the-month-liu-wen.jpg
563
900
mona
https://www.newzealandsecret.com/wp-content/uploads/2020/10/NZ-Secrets-Logo.png
mona
2020-06-22 20:42:35
2020-08-22 23:04:04
BEAUTY ICON OF THE MONTH: LIU WEN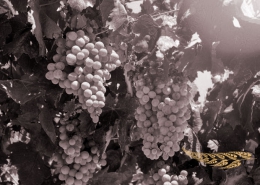 https://www.newzealandsecret.com/wp-content/uploads/2020/06/new-zealands-sauvignon-blanc.jpg
484
733
mona
https://www.newzealandsecret.com/wp-content/uploads/2020/10/NZ-Secrets-Logo.png
mona
2020-06-22 20:37:12
2020-08-22 23:09:47
New Zealand's Sauvignon Blanc