QUALITY, LUXURIOUS NATURAL SKINCARE -NEW ZEALAND SECRET
Purest, finest.
[A natural wonder]
So fine, yet natural with some unprocessed rawness about it…
That was my first thought when I first tried the New Zealand Secret's anti-aging range of skincare. From the cleansing cream to the night cream, each of them felt rich, raw yet ultra-fine.
Quality.
Little did I know that they are made from the purest seaweed on the planet, the Wakame Seaweed from New Zealand's pollution-free Tasman region. It is purer than any of the other major international commercial seaweed suppliers. Perhaps that explains the rawness felt, formulated with quality natural ingredients. And it's exciting to see New Zealand Secret entering the luxury skincare market In Singapore -quality, luxurious natural skincare.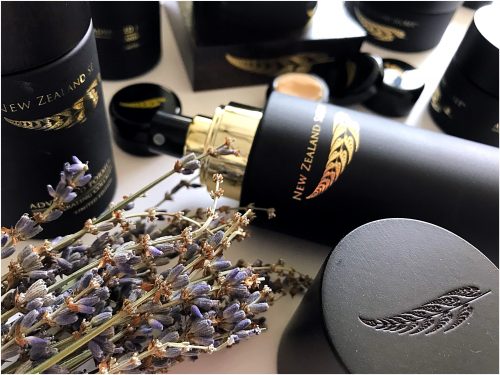 Untapped Goodness
[Beauty found in nature]
Cold-pressed and sensitively blended using clear, pure water from ancient glaciers, the rich goodness of Wakame seaweed is carefully preserved. It is then enhanced further by adding selected natural ingredients such as sauvignon blanc and kiwifruitwith proven rejuvenating properties. New Zealand Secret has the exclusive rights to this laboratory-tested, sustainably harvested, pure, concentrated, natural wonder.
Beautifully housed in this elegant limited edition (all sold out btw with new delivery available only in end November), the 6 products from this natural, anti-ageing skincare range are created to soothe and restore youthful appearance. It is in the founder, Mona Masouminia's vision to assist our skin long term and making the most out of New Zealand's clean and green nature.
The ingredients are locally sourced, sustainably harvested and are 100% scientific, 100% natural and traceable. On top of supporting the local communities, it enables New Zealand Secret to celebrate and share with many the natural resources found in one of earth's greenest places.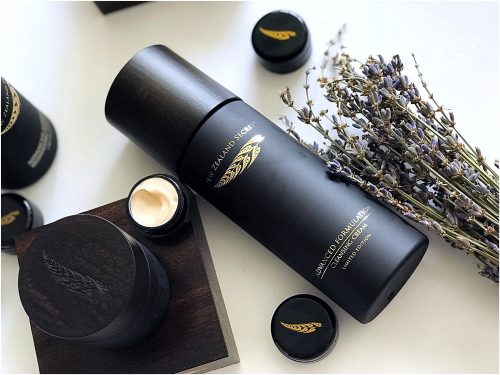 Cleansing Cream
[Just as nature intended]
Imagine returning to our skin's natural state, stripping off all make-up, toxins and impurities using natural goodness. Gentle and creamy, it cleanses well without drying out the skin nor does it leave the skin feeling sticky, uncleaned. Skin feels cleansed, smooth and hydrated. What this cleanser does is that it restores and regenerates the growth of new skin cells using natural active ingredients.
Essential Active Ingredients (as seen on the website):
Wakame Extract: This green miracle has exceptional cleansing and hydrating properties, increasing skin longevity. It also reduces lines and wrinkle depth, treats dry and itchy skin and gives you a healthy, glowing complexion.
Sauvignon Blanc Grape Seed Extract: Promotes new skin growth, gently exfoliates and nourishes tired skin. This super food also strengthens skin cells, particularly the collagen and elastin structures, keeping skin firm and youthful.
Kiwifruit Extract: Kiwifruits are loaded with antioxidants which eliminate toxins and waste, keeping skin clean and refreshed.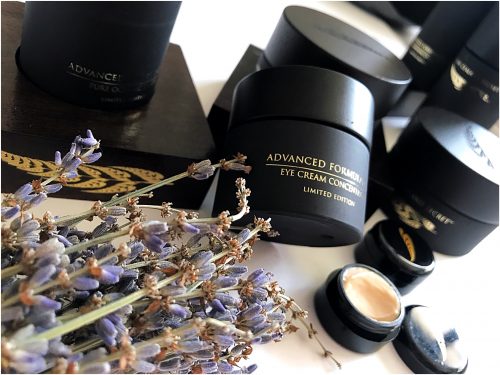 Eye Cream
[Back to the good old wide, bright eyes]
A little goes a long way. I love this luxurious eye cream for my weekly deep eye contour massage. Eyes felt refreshed and hydrated. As we age or when skin feels dry around the eye area, some may experience tightness on the sides and more constraints when opening the eyes. At times, the rapid blinking in an attempt to achieve the good old wide and bright eyes, leaves us battling with tired ones instead (ha! and I'm speaking from experience). Formulated with a harmonious blend of essential oils and Wakame, the eye cream helps strengthen and support the skin tissue. Eyelids felt less heavy and tight.
Essential Active Ingredients (as seen on the website):
Wakame Extract: Smooths out stubborn fine lines and wrinkles, tightening and transforming mature skin. New Zealand Secret Eye Cream has a high concentration of this valuable seaweed, and every application works to reduce dark circles and puffiness.
Vitamin E Extract: Anti-radical action contracts the collagen fibres and protects dermal supporting tissue.
Eyebright Flower: Reduces the appearance of dark circles and puffiness so you look more alert and youthful.
Coneflower Extract: A powerful fighter of fine lines and wrinkles, coneflower extract is essential in any anti-aging product.
Dipalmitoyl hydroxypoline: The best active anti-aging ingredient for wrinkle correction, this is a powerful moisturiser with triple firming action.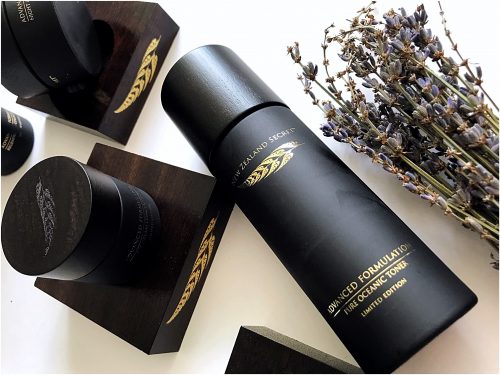 Anti-aging Toner
[Soothing and Anti-Irritation]
A pity I didn't get to try this. But I could almost imagine how fine and pampering it would be based on the rest of the products from the range that I've tried. Toner and lotion in one with anti-irritation benefits and nourishing properties, it aims to retain moisture, leaving skin smoother, firmer and dewy.
Essential Active Ingredients (as seen on the website):
Aloe Extract: Vitamin E is an essential nutrient for healthy skin, and Aloe is a potent source of it.  It removes wrinkles and blesses skin with a healthier, more youthful appearance.
Rose Oil: It takes tens of thousands of rose blossoms to yield just one ounce of rose oil. The blushing blossoms must be picked as they are unfolding in the early hours of dawn, making it both a valuable ingredient and romantic inspiration for our anti-aging products. Rose oil controls the skin's production of oils, refines skin texture and has antiseptic and astringent properties to treat acne and redness. Its anti-inflammatory properties help treat inflammation, and the rich vitamins, minerals and antioxidants moisturizes dry skin.

Regenerating Collagen Serum
[Liquid gold]
This is probably the hero product for me as it made my eyes wide open (finally!) effortlessly upon feeling the texture. Rich honey-brown liquid with light consistency like liquid gold. The repairing formula gets absorbed so quickly into skin working on every level of the skin. Skin feels softer, smoother, pores seem minimized. It works on reducing fine lines and wrinkles in the long run. For now, I'm loving the glow.
Essential Active Ingredients (as seen on the website):
Aloe-derived Ingredients: Aloe is rich in Vitamin E, one of the nutrients necessary for healthy skin. This ingredient removes wrinkles and gives the skin a healthier, more youthful look.
Papaya Leaf Extract: Encourages maximum skin tissue renewal.
Lemon Balm Oil: Calms, soothes, heals and tightens skin while stimulating circulation. It is highly effective for treating acne and skin damaged by the sun.
Rose oil: A complex array of vitamins, minerals and antioxidants sink deep into the skin, so you wake up with firmer skin every day.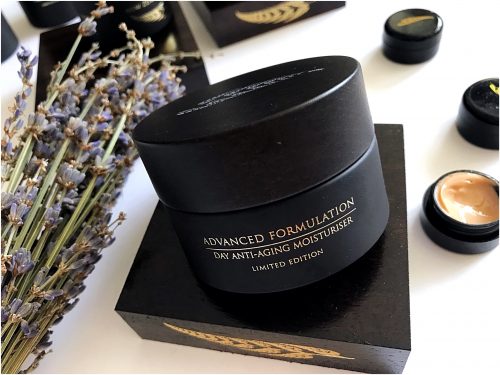 Day Anti-Aging Moisturiser
[Collagen-boosting]
Ultra-fine cream with soft smooth texture. When applied, skin feels instantly nourished! It is one of New Zealand Secret leading anti-aging skin care products. Helps to reduce fine lines and tighten skin, it penetrates quickly into skin without sticky feeling.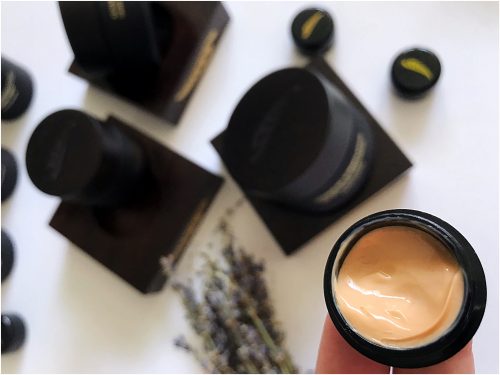 Essential Active Ingredients (as seen on the website):
Rosemary: Balances natural oil production, combatting any excess oil. It prevents damage caused by oxidative stress (the imbalance between the production of free radicals and the body's ability to counteract or detoxify their harmful effects), giving skin a firmer, tighter look.
Apricot Kernel Oil: Hydrates and nourishes skin to make it look plump and youthful. Vitamins A and E regenerate skin cells and boost the production of collagen to reduce fine lines and wrinkles.
Avocado Oil: Rich with vitamins A and E, avocado oil works the same magic, but it is also packed with collagen-boosting plant sterolins.
Starflower Oil: Repairs damage caused by the sun and nourishes skin with Omega 6 to restore moisture.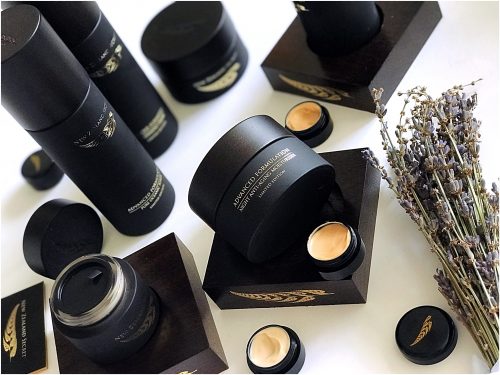 Anti-Aging Night Cream
[Sleep and treat]
Similar to the day moisturizer, the texture is rich and creamy, blended with the finest butters and oils, It works best with our body's natural cycle, treating it as we sleep. It helps to regenerate the growth of collagen and nourishing skin. Love waking up to glowy skin!
Essential Active Ingredients (as seen on the website):
Shea Butter: Helps regenerate new skin and lessens the appearance of wrinkles from UV damage.
Mango Butter: Rich in essential moisturizing fatty acids, mango butter hydrates skin to tighten and firm.
Argan Oil: This popular oil is a natural anti-aging serum in itself. It controls oil production and improves skin elasticity.
Evening Primrose Oil: Contains healthy fatty acids that improve skin elasticity. It also cleans pores, heals skin and treats redness, roughness, hormonal acne and other skin conditions.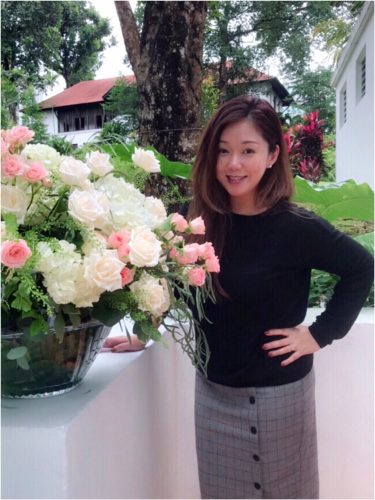 The Promise of Beauty
[Of grace and harmony]
Knowing that the natural ingredients come from the purest form and is clearly seen and felt in the products themselves, one feels assured, becoming one with nature. More so when each item bears a unique QR code, the authenticity and information such as ingredient list, the date packed etc is just a scan away on the mobile phone. And the after-sale service doesn't stop there, the jars sit steadily on a wooden base, have a safety seal and when broken, re-sealable with a lid found in the base of the packaging to protect the cream from exposure to the air.
And when the cream is produced with so much care, respect and balance in the first place, New Zealand Secret is simply the epitome of ageing with grace. It all goes back to the beginning. Where beauty meets nature and luxury meets quality.
To get to know New Zealand Secret and which can work best for your skin, click here for an interesting and informative game https://newzealandsecret.com/about-your-skin/
For more information and worldwide shipment: https://newzealandsecret.com/
Instagram: @new.zealand.secret
Source: http://loveforskincare.com/quality-luxurious-natural-skincare-new-zealand-secret/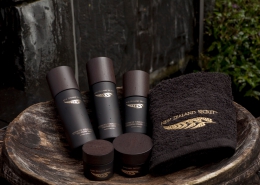 https://www.newzealandsecret.com/wp-content/uploads/2020/06/78.jpeg
1066
1600
mona
https://www.newzealandsecret.com/wp-content/uploads/2020/10/NZ-Secrets-Logo.png
mona
2020-06-22 03:17:43
2020-08-23 00:34:18
NEW ZEALAND SECRET JARS MANUFACTURER HAS WON THE PRESTIGIOUS COSMOPACK NORTH AMERICA AWARDS 2019 IN LAS VEGAS IN THE SUSTAINABILITY CATEGORY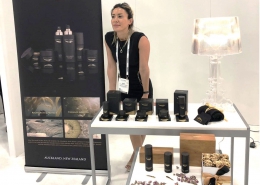 https://www.newzealandsecret.com/wp-content/uploads/2020/06/01.jpg
1359
1203
mona
https://www.newzealandsecret.com/wp-content/uploads/2020/10/NZ-Secrets-Logo.png
mona
2020-06-22 00:23:35
2020-11-07 05:37:21
COSMOPROF LAS VEGAS
https://www.newzealandsecret.com/wp-content/uploads/2020/06/infonews.jpg
524
750
mona
https://www.newzealandsecret.com/wp-content/uploads/2020/10/NZ-Secrets-Logo.png
mona
2020-06-22 00:16:33
2020-08-23 03:57:11
NEW ZEALAND SECRET HAS BEGUN SHIPPING ITS ANTI-AGING PRODUCTS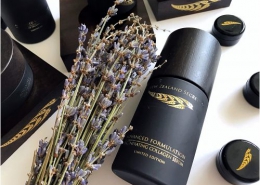 https://www.newzealandsecret.com/wp-content/uploads/2020/06/nzs-serum-2-500x375-1.jpg
375
500
mona
https://www.newzealandsecret.com/wp-content/uploads/2020/10/NZ-Secrets-Logo.png
mona
2020-06-22 00:06:04
2020-08-23 03:59:33
QUALITY, LUXURIOUS NATURAL SKINCARE -NEW ZEALAND SECRET