WONDER WAKAME, NEW ZEALAND SECRET SKINCARE
Wonder wakame, New Zealand Secret Skincare. Former oil and mining engineer Mona Masouminia couldn't help but take a thorough approach to skincare when she decided to challenge the world's leading luxury anti-ageing brands. The New Zealand Secret collection (newzealandsecret.com) uses only natural ingredients in the formulation of its superactive skincare products.
Wakame, a type of seaweed long favoured by the Japanese for its health benefits, is now being touted as one of the next big natural anti-ageing ingredients. Not only does it contain a swag of vitamins and minerals to soothe inflammation and nourish skin, it is able to block the production of a harmful enzyme called hyaluronidase, which breaks down hyaluronic acid in skin, causing the deterioration of elastin and collagen, and sagging and wrinkles to form. The wakame used in New Zealand Secret is harvested from the country's pristine Tasman region and cold-pressed. Independent laboratory tests have found it is more pure than any other commercially produced seaweed.
The wakame is then blended with water from the Blue Lake – Rotomairewhenua, from a 26,000-year-old artesian spring rich in minerals and electrolytes – along with kiwifruit extract, rich in flavonoids, carotenoids and phytonutrients, and New Zealand sauvignon blanc seeds and skins. The latter, in addition to making delicious wine, contain up to twice the level of polyphenolic antioxidant compounds as grapes grown outside New Zealand, and 50 times more vitamin E, according to New Zealand Secret – all of which helps to prevent UV damage. With other active ingredients including argan oil, avocado oil, eyebright flower extract, seaweed and algae compound fucoidan, papaya leaf extract and starflower oil, the silky creams deliver real results in improving skin texture and plumpness.
Each New Zealand Secret product is part of only a limited batch, and carries a unique QR code to check its edition number, the date on which it was packed and its authenticity. The collection includes cleanser, toner, day, night and eye creams, and rejuvenating collagen serum (priced from around $395 to $890). – FREYA PURNELL
Source: https://lifegamete.blogspot.com/2018/08/wonder-wakame-new-zealand-secret-skincare.html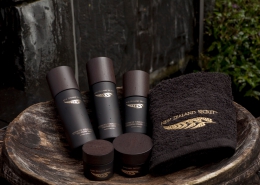 https://www.newzealandsecret.com/wp-content/uploads/2020/06/78.jpeg
1066
1600
mona
https://www.newzealandsecret.com/wp-content/uploads/2020/10/NZ-Secrets-Logo.png
mona
2020-06-22 03:17:43
2020-08-23 00:34:18
NEW ZEALAND SECRET JARS MANUFACTURER HAS WON THE PRESTIGIOUS COSMOPACK NORTH AMERICA AWARDS 2019 IN LAS VEGAS IN THE SUSTAINABILITY CATEGORY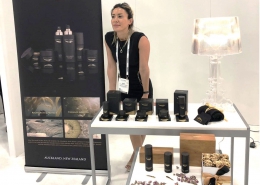 https://www.newzealandsecret.com/wp-content/uploads/2020/06/01.jpg
1359
1203
mona
https://www.newzealandsecret.com/wp-content/uploads/2020/10/NZ-Secrets-Logo.png
mona
2020-06-22 00:23:35
2020-11-07 05:37:21
COSMOPROF LAS VEGAS
https://www.newzealandsecret.com/wp-content/uploads/2020/06/infonews.jpg
524
750
mona
https://www.newzealandsecret.com/wp-content/uploads/2020/10/NZ-Secrets-Logo.png
mona
2020-06-22 00:16:33
2020-08-23 03:57:11
NEW ZEALAND SECRET HAS BEGUN SHIPPING ITS ANTI-AGING PRODUCTS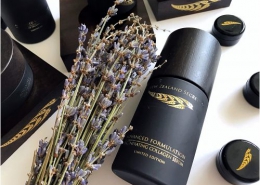 https://www.newzealandsecret.com/wp-content/uploads/2020/06/nzs-serum-2-500x375-1.jpg
375
500
mona
https://www.newzealandsecret.com/wp-content/uploads/2020/10/NZ-Secrets-Logo.png
mona
2020-06-22 00:06:04
2020-08-23 03:59:33
QUALITY, LUXURIOUS NATURAL SKINCARE -NEW ZEALAND SECRET