NEW ZEALAND SECRET HAS BEGUN SHIPPING ITS ANTI-AGING PRODUCTS
Luxury skincare brand New Zealand Secret has begun shipping its new products to customers worldwide. The first 500 sets of handmade anti-aging products began shipping out to customers on 1st September and the first run is now completely sold out and the next run will be in 8 weeks' time. Now, skin from all over the globe can enjoy the benefits of natural New Zealand ingredients.
Each product is mounted on a sustainably sourced hardwood base for extra stability. All jars have a re-sealable lid in the base of the packaging which can be used after breaking the safety seal, to protect the creams from exposure to the air.
New Zealand Secret has six products in their anti-aging skincare range, all containing active ingredients, such as its Elixir Wakame, kiwifruit extract and Sauvignon Blanc extract. The ingredients are sourced locally in New Zealand, through sustainable practices.
One of the most anticipated skincare products in the range is the New Zealand Secret Regenerating Collagen Serum. This repairing formula contains active ingredients such as papaya leaf extract, lemon balm oil and rose oil to refine the skin's texture, reduce pores and diminish the appearance of fine lines and wrinkles. It can be used daily, morning and evening. What's the 'secret'? It's the scientific way they put the ingredients together.
This serum is particularly popular in Singapore, where many of the pre-orders have come from. Mona Masouminia, the CEO and co-founder of New Zealand Secret said, "We wanted to make the natural resources in New Zealand available to all people in the world. We're so lucky to be blessed with lush nature, and it's only fair to share good things."
Other products in the anti-aging range include the New Zealand Secret Cleansing Cream, the New Zealand Secret Eye Cream, the New Zealand Secret Anti-Aging Toner, the New Zealand Secret Anti-Aging Moisturiser and the New Zealand Secret Anti-Aging Night Cream.
The shipment of this new line of natural, anti-aging skincare range is expected to further promote New Zealand as a source of goodness and beauty. New Zealand is already a popular tourist destination, with a reputation for being clean and green. The products it imports reflects the country's values and principles.
The late Dr Jim Watson, a pioneer of New Zealand's biotechnology industry, led Mona to the scientific formulation. It had to be 100% scientific, 100% natural and 100% traceable. All New Zealand Secret products are made in a fully accredited manufacturing facility.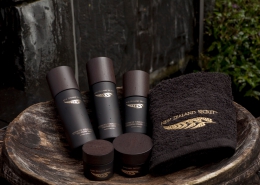 https://www.newzealandsecret.com/wp-content/uploads/2020/06/78.jpeg
1066
1600
mona
https://www.newzealandsecret.com/wp-content/uploads/2020/10/NZ-Secrets-Logo.png
mona
2020-06-22 03:17:43
2020-08-23 00:34:18
NEW ZEALAND SECRET JARS MANUFACTURER HAS WON THE PRESTIGIOUS COSMOPACK NORTH AMERICA AWARDS 2019 IN LAS VEGAS IN THE SUSTAINABILITY CATEGORY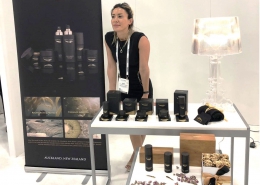 https://www.newzealandsecret.com/wp-content/uploads/2020/06/01.jpg
1359
1203
mona
https://www.newzealandsecret.com/wp-content/uploads/2020/10/NZ-Secrets-Logo.png
mona
2020-06-22 00:23:35
2020-11-07 05:37:21
COSMOPROF LAS VEGAS
https://www.newzealandsecret.com/wp-content/uploads/2020/06/infonews.jpg
524
750
mona
https://www.newzealandsecret.com/wp-content/uploads/2020/10/NZ-Secrets-Logo.png
mona
2020-06-22 00:16:33
2020-08-23 03:57:11
NEW ZEALAND SECRET HAS BEGUN SHIPPING ITS ANTI-AGING PRODUCTS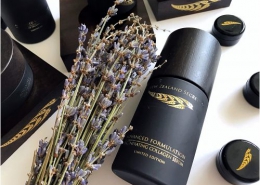 https://www.newzealandsecret.com/wp-content/uploads/2020/06/nzs-serum-2-500x375-1.jpg
375
500
mona
https://www.newzealandsecret.com/wp-content/uploads/2020/10/NZ-Secrets-Logo.png
mona
2020-06-22 00:06:04
2020-08-23 03:59:33
QUALITY, LUXURIOUS NATURAL SKINCARE -NEW ZEALAND SECRET